Our Team
Sid Benstead
For over 30 years now, Sid Benstead has been working in the commercial real estate industry in Southern New Jersey, specializing in investment properties and business. When Sid began, he would skim through the Yellow Pages phone book and call property owners and businesses along the Route 73 corridor. He still serves clients that he cold-called on the phone 30+ years ago.
Sid is consistently a top producer at Berkshire Hathaway. He is well-versed and knowledgeable of local real estate markets and property values.
He is also a member of the Foundation Board at Camden County College, and a former member of the Centennial Pines Club Board of Directors.
---
Chris Benstead ​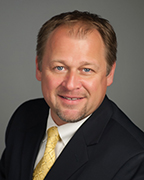 Chris Benstead ​is a full-time licensed New Jersey Realtor since 1999. He has significant ​experience in representing buyers, sellers, tenants and landlords with real estate sales and leasing. He also has experience in market analysis, property valuation. He is proficient in the government zoning and planning of real estate development and approval process. He graduated with a Bachelor's degree in Environmental Studies from Stockton University and 2 years post Bachelor's at University of Florida.  He is a current member of the Medford Township Zoning Board, former member of the Medford Planning Board and the former treasurer of the Tamarac Lakes Association. He also is a Member of the Assoc. Of Realtors, PiNG networking group member since 2016 and Member of National and New Jersey Association of Realtors 1999-Present He is also Recognized as one of the "Top Realtors." in ​South Jersey.
---
Jason Benstead
Jason has been a lifetime resident of South Jersey and grew up around real estate. His career started out in commercial sales and developed as he moved into investment properties, land development, retail, industrial, multi-family and today his expertise covers all aspects of selling and buying real estate. Since 2002 Jason has successfully been a top Real estate agent in Burlington, Camden & Gloucester counties.
Jason's focus when working with buyers and sellers is to be honest, open-minded & willing to serve his clients. His aggressive sales approach, negotiation skills, and personality make for a great overall client experience. He has proven to his clients throughout the years that he is willing to go the extra mile and is a person they can trust when it comes to getting the job done whether buying, selling or leasing.
Jason works for the largest real estate company in Camden & Burlington counties and strives to make every client a top priority when it comes to buying and selling. With over 16 years of experience in the South Jersey commercial real estate market, Jason is the person to call when you are looking to buy or sell a property!
---
Dawn Varallo
Dawn is a Philadelphia native who has lived in South Jersey for the past 22 years. Since joining The Benstead Team in 2013, she has developed a wide network of business relationships in Commercial Real Estate to benefit clients in transactions. She specializes in office, retail and industrial properties. Her warm smile and optimistic personality will put you at ease as she provides a full range of commercial real estate services.
Dawn's outside interests include fashion, fitness and nutrition, and she participates in local triathlons. Her motivation and positive energy is infectious, and upon meeting her, you will easily see the reasons why clients form a long-standing relationship with her. Dawn also enjoys spending time with her family and friends, especially summers at the beach.